About me
Thank you for visiting Hauptstadtpfoten!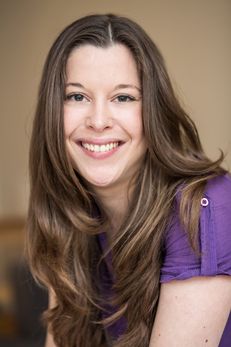 I was born in Karlsruhe in 1980 and pets have accompanied me all my life.
There were my cats Jecka and Mäxle, our budgies Tweety and Amadeus and Titus, the bright yellow canary that once landed on our terrace and was welcomed to our family.
As a teenager I started taking care of pets of friends and neighbours. It was quite a variety: hamsters, gerbils, cats, dogs and lots and lots of guinea pigs. I learned a lot about various animals and also about the importance of responsibility and reliability!
Right now I am the proud owner of a cat – Miezi. It was a very exciting time when she gave birth to four precious kittens. One of them was very weak and abandoned by her mother at first. But I reacted quickly and managed to safe the tiny guy over the first crucial hours. Miezi eventually accepted him back to the family and he grew up to be a healthy and happy cat!
I started my professional career as a European Secretary but switched to working as an Event Manager after a while. Since I kept feeling a little unfulfilled in my job I decided to start my own business in 2009!
I dreamed about spending most of my time of day with cats, so I decided to give it a shot and become a fulltime cat sitter in Berlin. But now, of course, cats are not my only clients and I am very happy about that. In 2010 I successfully graduated the course "Adequate animal care and housing & Animal behavior" of BTB Bildungswerk für therapeutische Berufe as well as First Aid classes for small animals and dogs at VierbeinerCompany  as well as at Vets4cats.
Handing out the key to your home to a complete stranger might feel frightening. I understand that completely! I hope these few lines gave you a little insight of my life and gave you the last push to let me introduce myself in person.
I truly enjoy my work –with animals as well as with my human clients!